Bruce Hunter – Family Law & Domestic Relations Attorney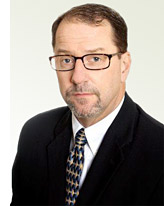 Bruce has been a licensed attorney in Greater Cincinnati since 1984, and is a certified specialist in family law. For over 20 years, Bruce has practiced exclusively in the area of family law and domestic relations cases.
Bruce's specialized expertise includes divorce, dissolution, custody and parenting issues, paternity cases, child support, spousal support/alimony and property division issues. Bruce has particular experience in complex cases that involve valuation issues and tax issues relating to privately-owned businesses, business owners and self-employed professionals. Bruce's expertise also includes the negotiation and preparation of premarital (also called prenuptial or antenuptial) agreements.
Bruce is licensed to practice in Ohio and Kentucky. Bruce regularly appears in Domestic Relations Courts in Hamilton, Butler, Warren and Clermont counties in Ohio, and in Family Courts in Kenton, Boone and Campbell counties in Kentucky.
Alternative Dispute Resolution
Bruce is actively involved in Collaborative Divorce, as a member of the Cincinnati Academy of Collaborative Professionals. Bruce also is a certified mediator of divorce issues and other family law disputes.
Bruce's skill and experience in family law and domestic relations cases have been recognized by these professional organizations:

Call Bruce at

(513) 761-0600

or

email him

today to arrange a meeting.